Problem: Lee's brand positioning is as disastrous as North Korea.
Insight: Jeans are illegal in North Korea!!! Furthermore, Lee is the second most common surname there.
Solution: Send a big denim "fuck you" to Kim Jong-Un.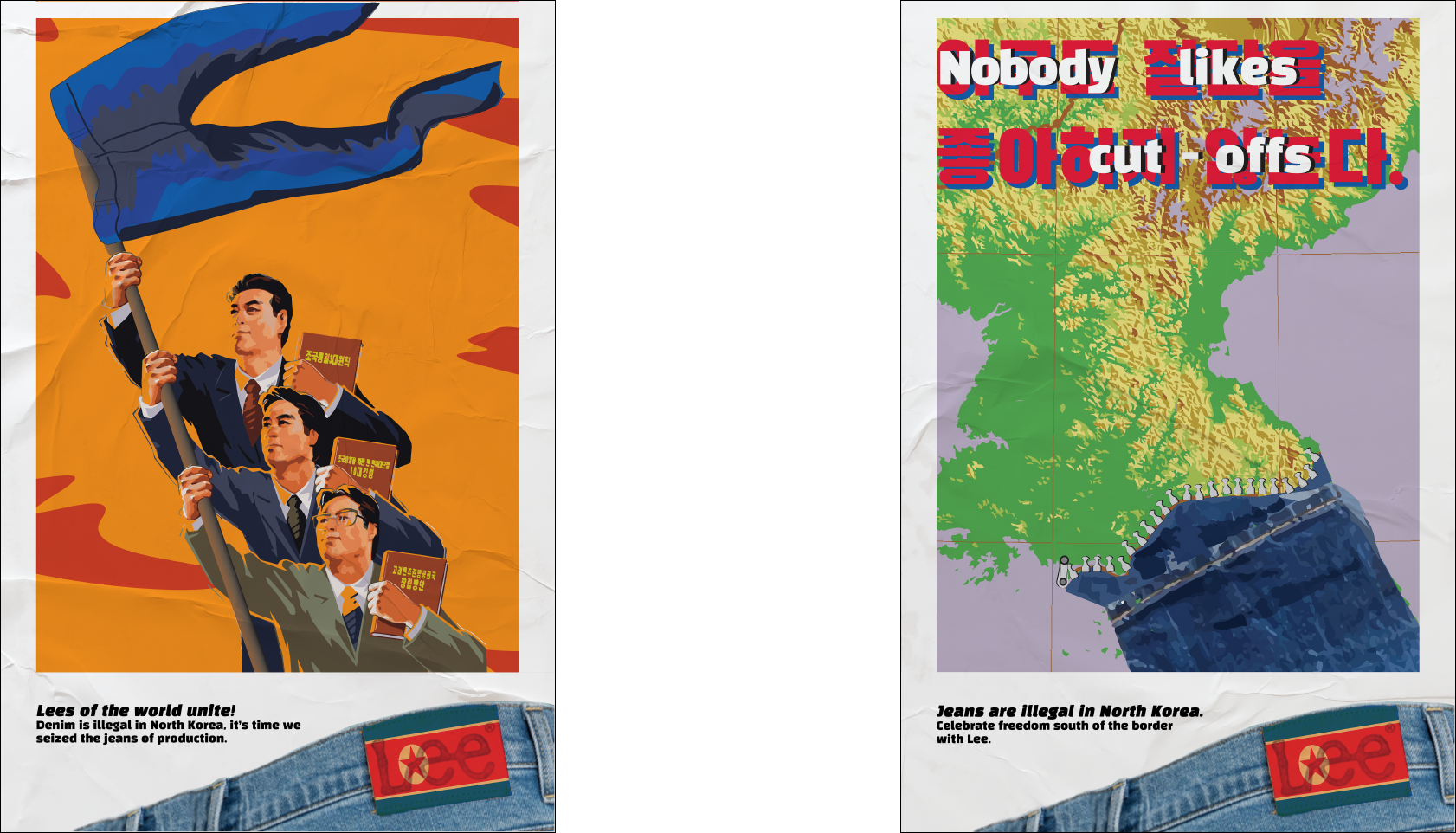 Lee will launch a clothing line inspired by North Korea, here is some of the catalogue to the 'Nuclear Spring' collection.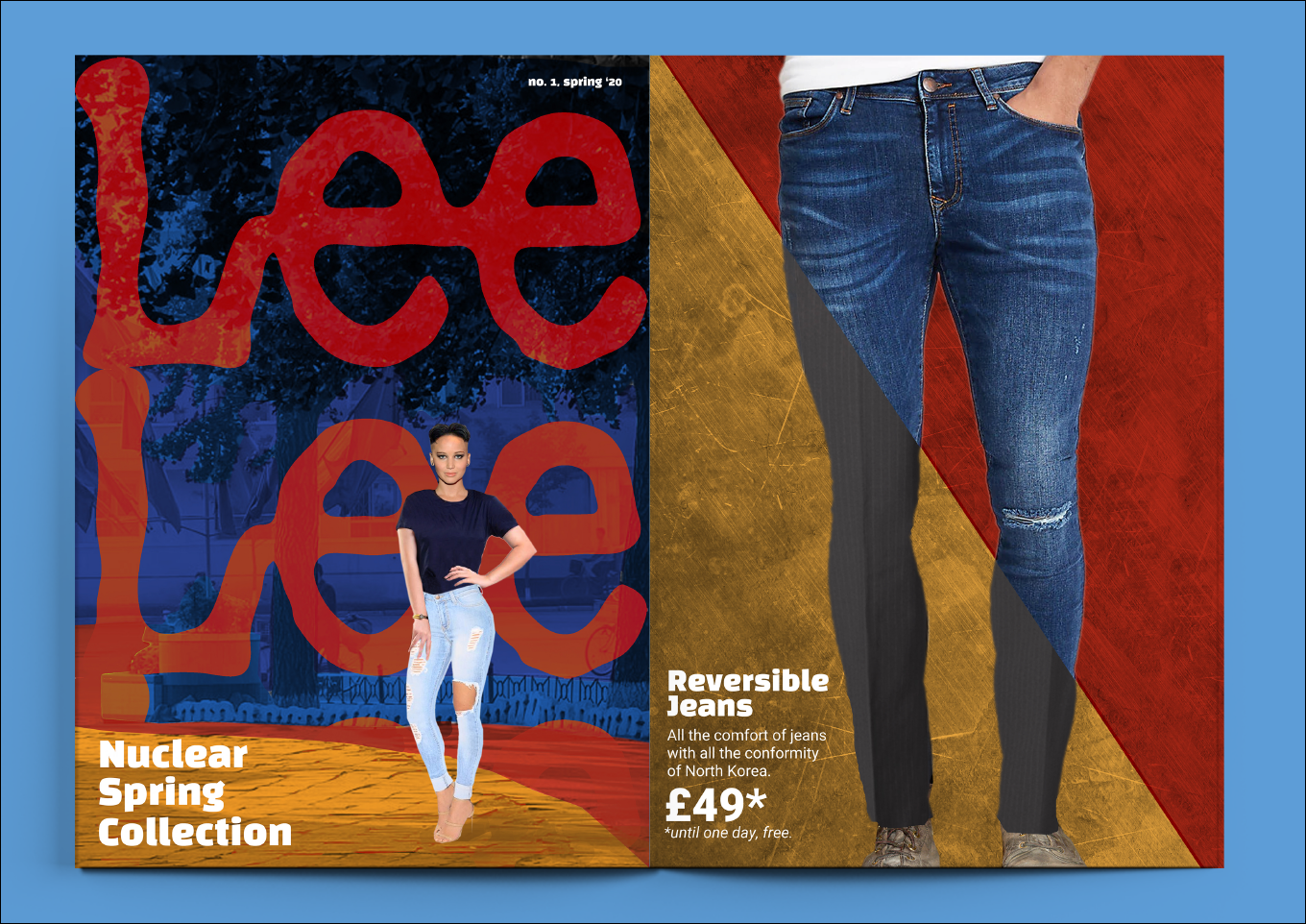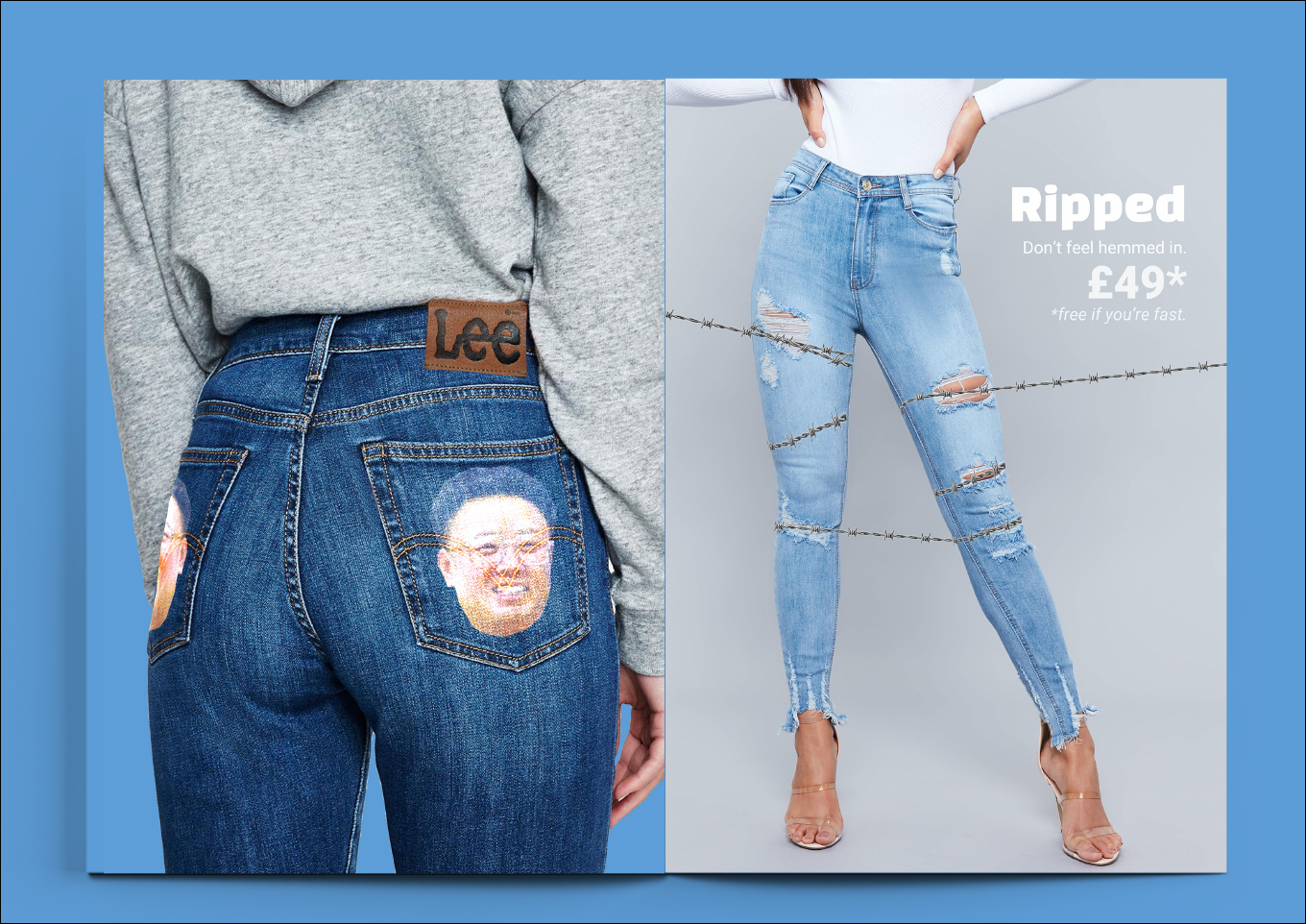 PR Stunt: Lee will collaborate with Supreme to drop a pair of jeans that can only be bought in North Korea.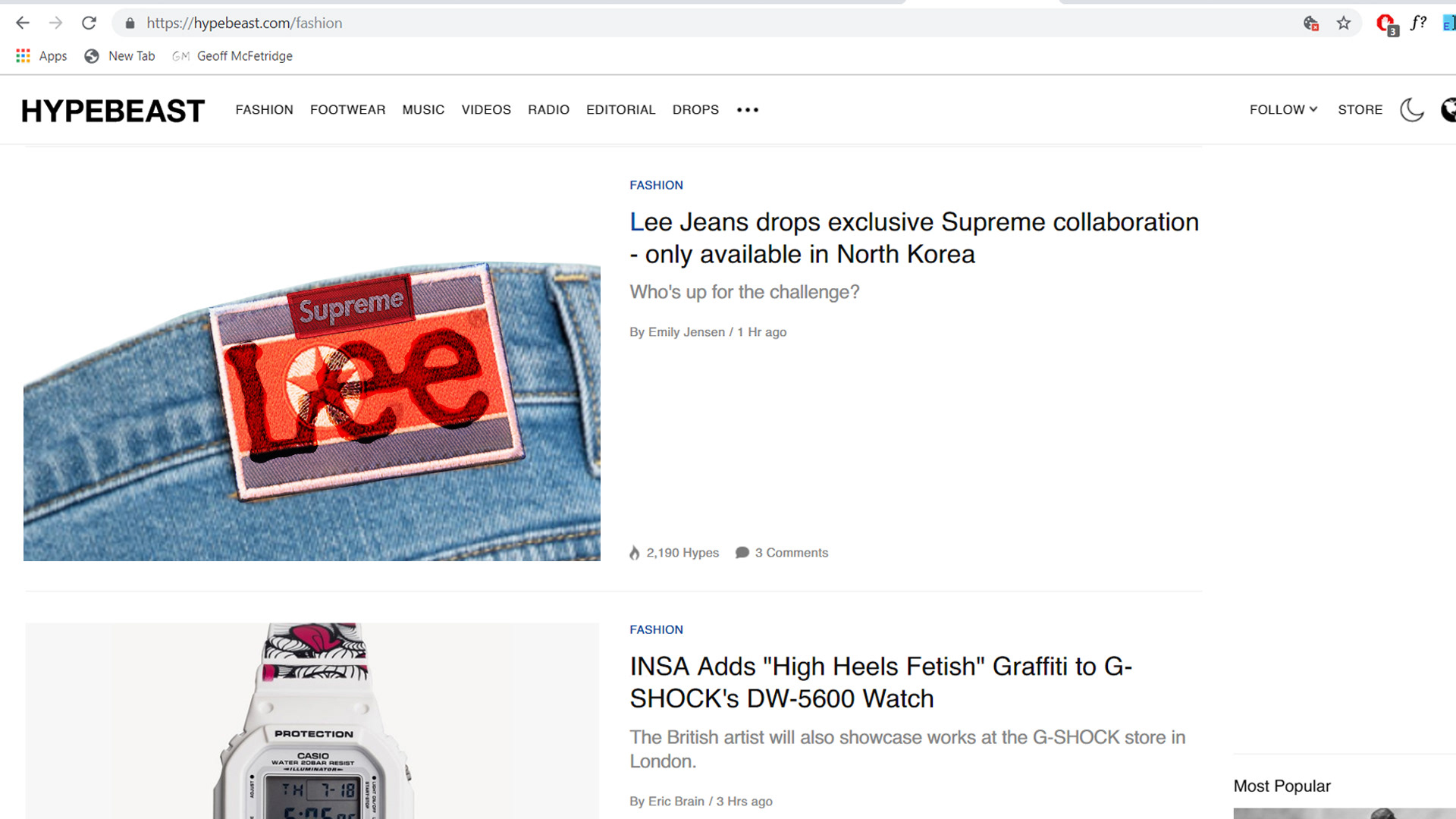 In-store experience: Lee stores will be redesigned to look like fake North Korean supermarkets with a guard stood out front.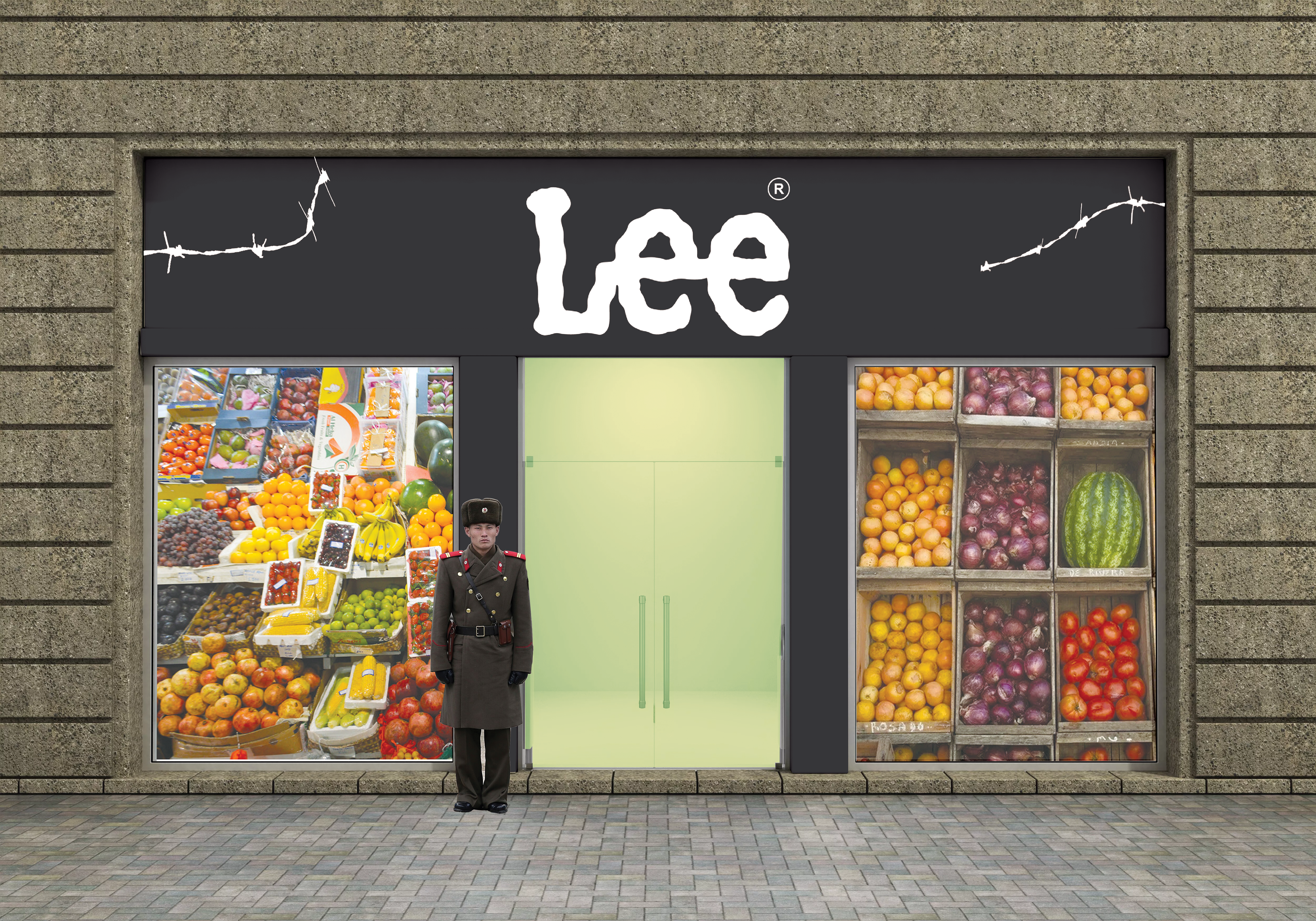 Stores will also run escape rooms.